I specialize in
IT consulting
and
G Suite
(formerly Google Apps). I'm an authorized
Google Cloud Partner
(formerly Google Apps Authorized Reseller), and I run
Jak na IT
("How To Do IT"), a website with guides for smarter ways to get things done on computers, phones, and the Web.
I also worked for 18 years at ZONER software. I began as a developer, then led my team, and ultimately spent 4 years as the technical director of the Software Division. I helped give birth to many of its products, including the company's flagship product – Zoner Photo Studio. After those 18 years I decided it was time for a change, and now I'm a freelancer.
I love process management
I really hate mistakes. When I do somenthing repeatedly I try to describe and automate it. If someone can accomplish the task better, faster or cheaper, the best solution is to delegate this task. Thus I really love process management and together with Dan Dimitrov and Robert Vlach founded Procesoid – the world's simplest app for straight process management.

Personal
I live in the city of Brno. I'm the father of two smart and beautiful daughters, and I'm a very happy man. I ride to work on my bicycle. Sometimes I'm a compulsive writer, and it shows on my personal blog. Other times, I take pictures. I also team up with my daughters Klárka and Eliška to publish the Hravá snídaně (Playful Breakfast) blog.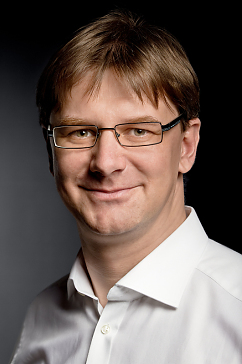 Professional Successes and Milestones
2017
2016
2015
2014
2013
2012
2012–1994, employment at Zoner Software
What Can I Do for You?
I solve computer problems for individuals and companies. I help companies to introduce Google Apps into their workplaces.