G Suite (formerly Google Apps) is a package of online applications (mail, calendar, documents, and videochat) that enables you to work anywhere and from any device. Since it helps people work together in real time, you can meet your goals faster and more efficiently. That's not marketing talk, that's what it does. I've been using G Suite as my own portable office for years. I'll be happy to give you a quick tour of it at our first meeting. For enterprise customers, I give introductory consultations and G Suite presentations free.
G Suite Benefits
A comprehensive package – email, calendar, contacts, shared documents, videoconferencing, chat
A great Microsoft Office replacement, with text, tables, and slideshows
Available anywhere (desktop, laptop, tablet, and phone)
Hosted on your company's own domain
Available in your language
I Offer
Implementation of G Suite on your domain
User training and user-based support. I have trained these "Google Guides" in companies like Kofola, Česká spořitelna and Economia.
Administration — if you do not have your own administrator
I am an authorized Google Cloud Partner.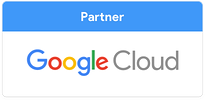 Pricing
For enterprise clients, starting consultations and G Suite presentations are free.
Implementation costs are negotiated individually based on difficulty (number of users, migration of existing data, etc.) and specific client demands.
G Suite costs starts at 5.2 EUR per month per user.
Since September 2013, I have also started offering open G Suite courses.
What Companies Use G Suite?
Over 5,000,000 companies have chosen G Suite, with more joining them every day. G Suite is used by companies inside the world of technology (Konica Minolta, Hewlett-Packard, Seagate Technology, Verizon, Software602, H1.cz) and outside it (Kofola, DHL, Whirlpool, Ahold, IKEA), by banks like Česká spořitelna and BBVA, by government institutions (like the city of Český Krumlov and the U.S. Army), and by schools (Prague's Charles University, as well as 75 out of the top 100 US universities).
Want to Learn More?
I'll be glad to provide more information – just let me know.